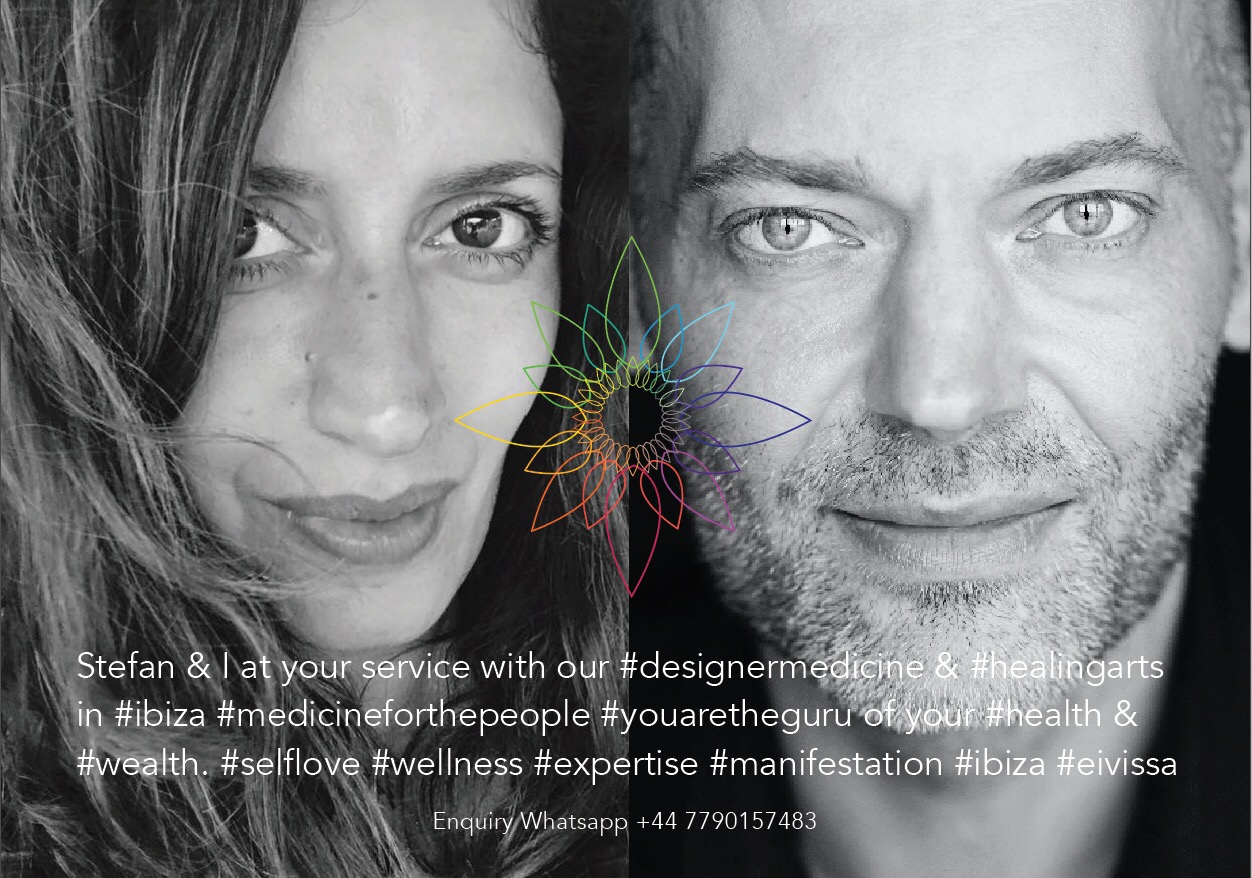 In their dynamic talk they will explore how to rise above our accumulated traumas to achieve deep healing with quantum medicine.
Your higher self – your spirit – is constantly sending you messages, and these manifest as symptoms, which are really just signposts to optimum health.
The purpose of health is to raise our vibrations higher and experience life as the balanced multidimensional beings that we truly are.
During their healing sessions, they can scan the body with the most advanced quantum health tools, and together they tune into your body, mind & spirit... For there is no healing in the body if the mind & spirit are out of balance.
Siriya (Ámele) is a highly experienced homeopath, bioresonance practitioner & psycho-energetic healer.
Stefan excels in holistic chiropractics, and he is also a Hot Yoga teacher, Martial Arts Master & Bodyworker. They live here on the island and are the directors of Raw Retreats in Ibiza which we run four times each year for natural detox & healing. They also run clinics in London, Copenhagen, Barcelona and Oslo.
Session will be open to the public.
Wednesday April 3rd from 14hr - 16hr